Intro
It happens to everyone at some point in time that we find ourselves without inspiration for what to post next. And here we are talking about Facebook, Instagram, Pinterest, website, …
We need content to feed our different communication channels. But what to do when we lost all our inspiration and creativity.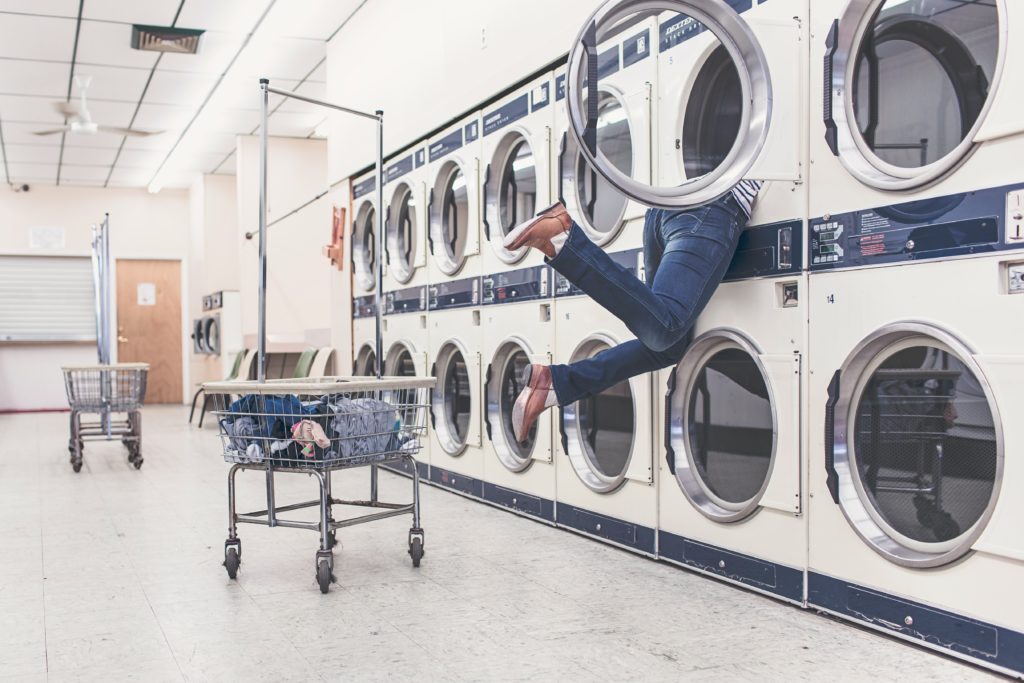 We are in front of our computer screen and ready to release a series of 20 pieces of content for the coming week. It's Sunday and we must absolutely have our deck before the start of the week as we won't have time to focus on this aspect of the business during the week.
What do you do when you run out of content ideas for your business? Here are 5 tips to solve this.
Case study: the sauna sweat vest (Bandaal Fit)
1. Google Auto Suggest
One of the most used tools in the world but really well hidden under the radar when it comes to generating content ideas.
When we need content ideas, the first and quickest place to start is www.google.com.
Let's just start writing our keywords in the search bar and take advantage of Google's suggestions to guide our next steps.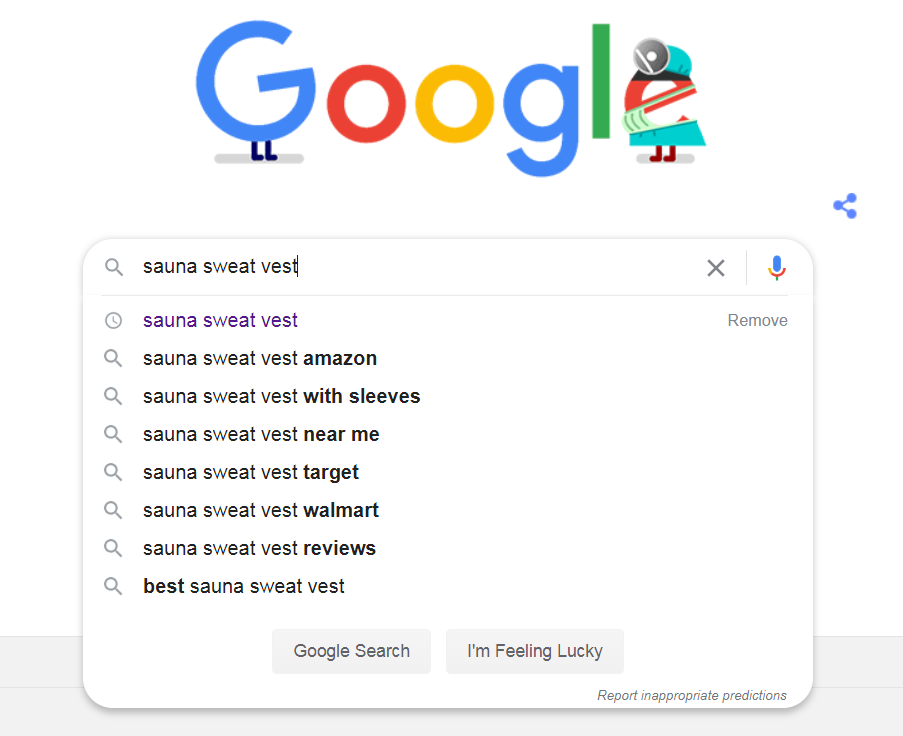 What makes auto-suggest so powerful is the fact that even before you can finish your sentence or query, Google analyses and compares your intentions with millions of other Internet users.
2. BuzzSumo
Another tool that is more based on interactions and social sharing is BuzzSumo.
Here we find several tools that can be useful to us:
Which topics are trending on the internet?
What can be found on the net in relation to a certain topic?
What questions are circulating on the net in relation to a certain topic?
What content is popular on Facebook and other sites?
Who are the top influencers on Twitter, Facebook, …?
…
One of the tools is the question discovery. Here we enter our keywords and BuzzSumo pulls out questions from the net that are related to these keywords.
All that remains to be done is to analyse the relevance of these questions and answer them on our own networks.
TIP: once published on our networks, we can go to the original question and paste the link to the answer which will of course lead them straight to our page.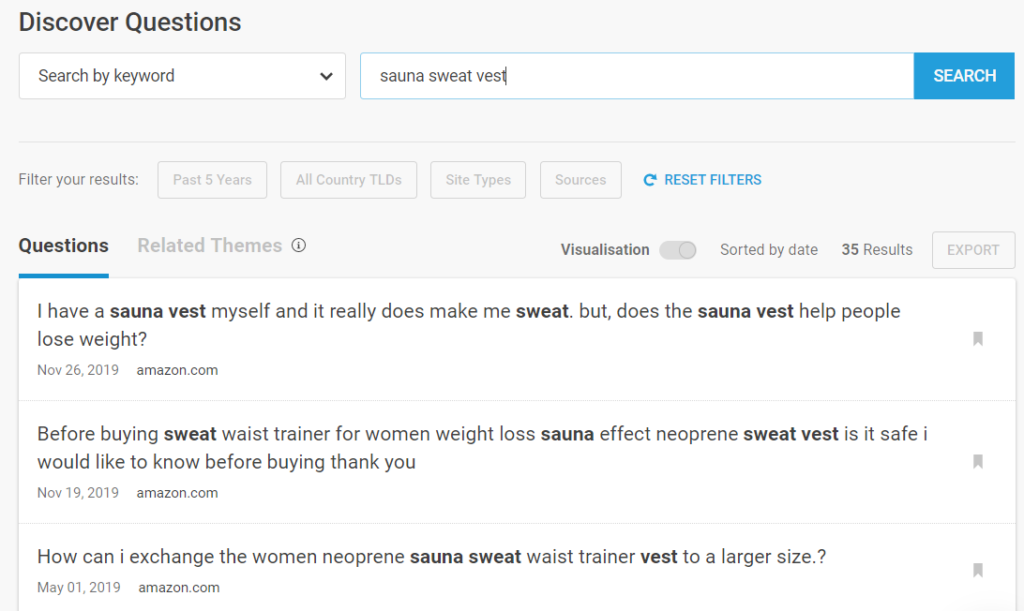 A second tool on BuzzSumo is the web content search.
Here we receive as results the web pages most relevant to our keywords. We also see the social sharing stats of all these pages on Facebook, Twitter, Pinterest, …
The project here is to draw inspiration from what other people and other businesses already have published on our topic and to be able to rotate this to integrate it into our content.
It is also possible to see exactly who has shared these pages, but only in premium mode unfortunately.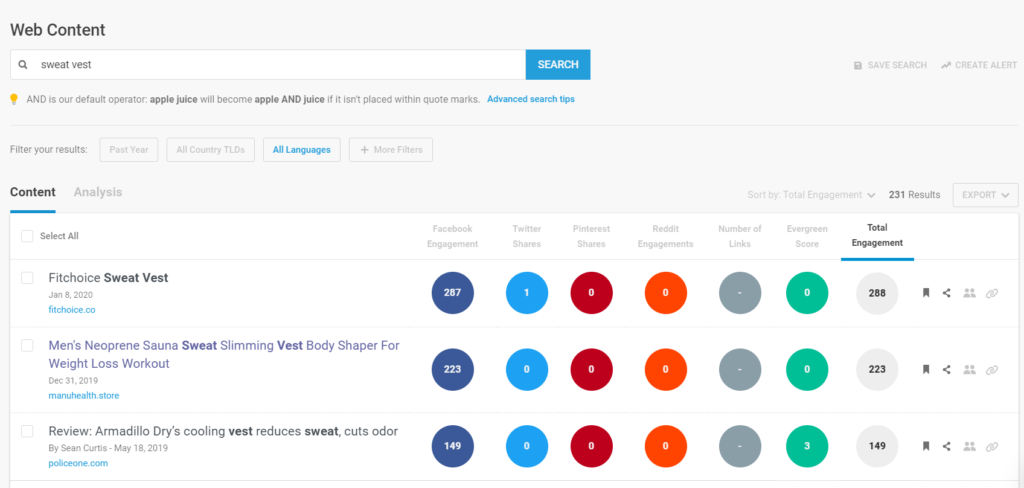 3. Subscribe to AllTop
"AllTop aggregates all of the top news and information in real time. Our editors have carefully crafted each topic with the best sources allowing you to see what's happening quickly and from trusted sources. "

https://alltop.com/
When we arrive on the AllTop platform, especially the first time, we feel quite lost. At first glance it is a site where we have to search before we land in our niche and from this page on we can see all the latest articles on our topic grouped together.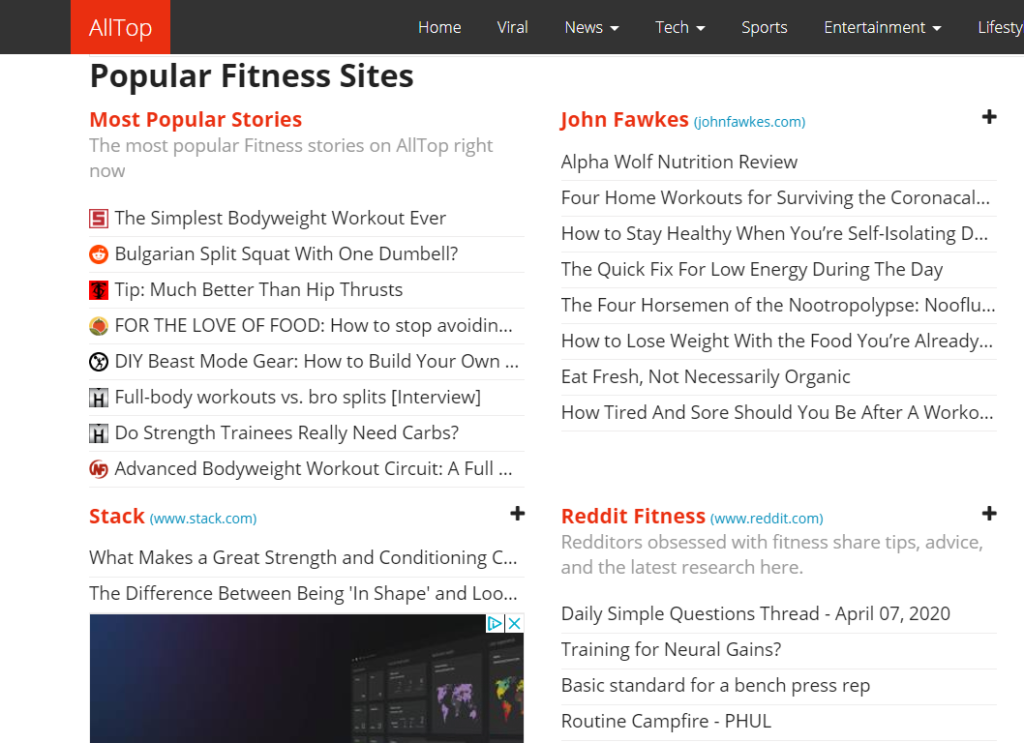 Again, one of the best ways to create quality content is to know what already works and what people want.
On the AllTop result page, we see in the first place the most recent contents and which ones are the most popular.
TIP: create an account on the platform and visit 1-2 times a week just to stay up to date with your niche and be much more responsive to your market.
4. Moz Keyword Research Tool
Moz is known as the reference for SEO or Search Engine Optimisation. If one day you would like to specialise in SEO, this is the n°1 reference.
In addition to all their SEO services, they also offer many useful tools regarding all aspects of online marketing, including the Keyword Research Tool.
When we search for our keywords: "Sauna Sweat Vest" we get 2 types of feedback:
Keyword Suggestions
SERP Analysis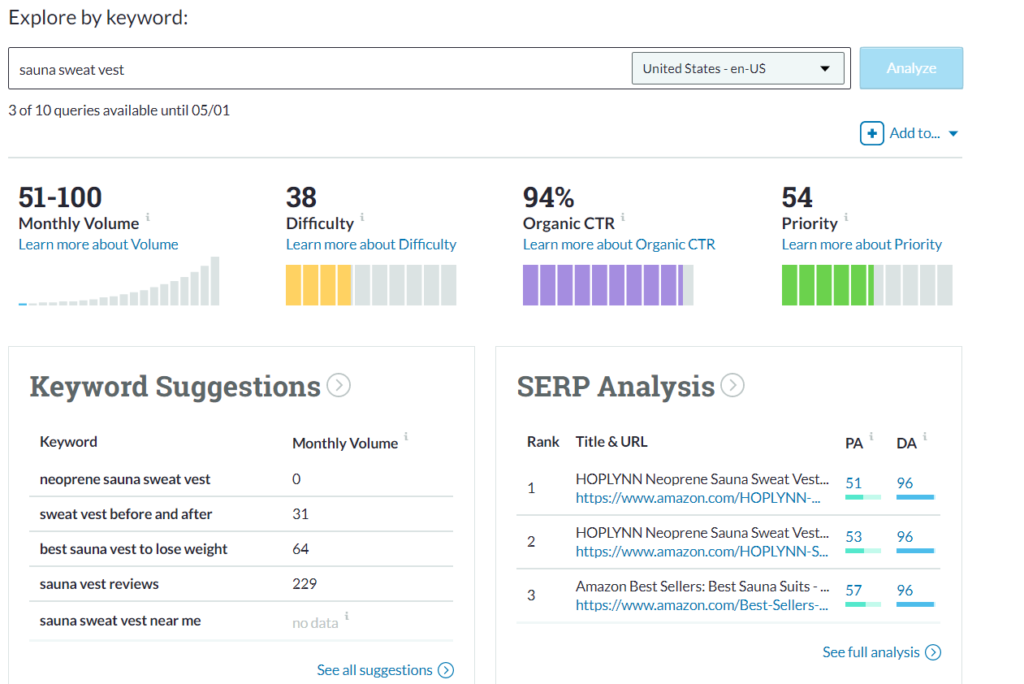 The keyword suggestions are quite easy to use. We can use them as new ideas to explore for our content, or simply include them in our initial ideas.
We also receive the monthly search volume for these new suggestions in order to be able to judge the relevance of these new ideas. Do they really have potential?
The second part of the Moz Keyword Research tool is the SERP (Search Engine Results Page). This is simply the Google or Bing results page.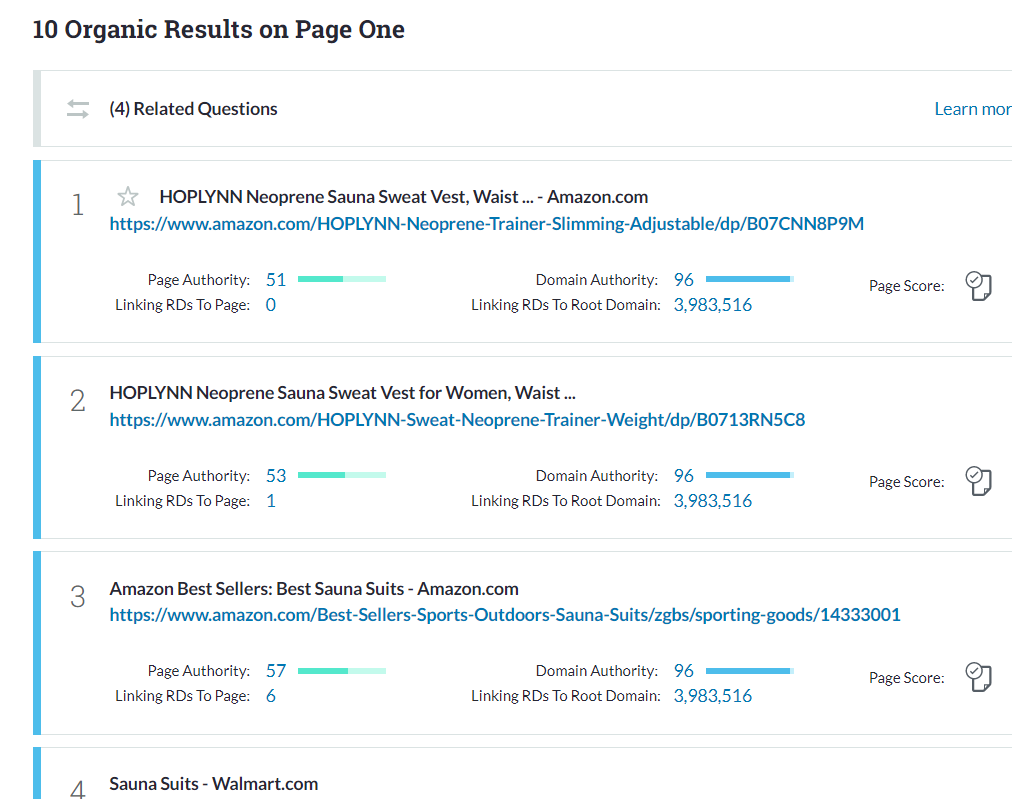 In the sweat vest industry, it is evident that Amazon has a monopoly on the search page for the term "sauna sweat vest". It's important here to understand what other sites do differently and what makes them different.
TIP: As it is hard to compete with leaders #1 and #2, try to analyze them and add an element of surprise or creativity in your own copy to differentiate yourself. The most important part here is to get noticed.
5. Quora and its Questions
The best way to achieve high quality and relevant content is to
Finding and understanding what the people want
Giving the people what they want
What is your relationship with Quora? Quora is the "platform of questions" where Internet users gather to ask themselves existential and trivial questions. The answer itself also comes from other internet users.
In Quora we have 2 ways of finding content ideas.
Search suggestions just like with Google.
When we enter our search terms in Quora, the search bar behaves a lot like Google and already gives us suggestions of potential questions that we might have regarding these keywords.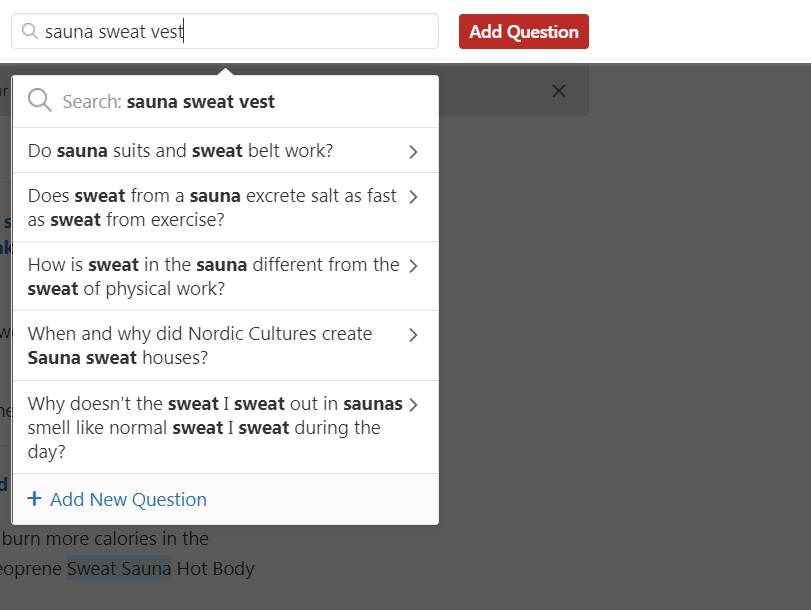 The search results page
After playing with the suggestions we finally landed on the Quora search results page. Here we find questions, answers, topics and related posts.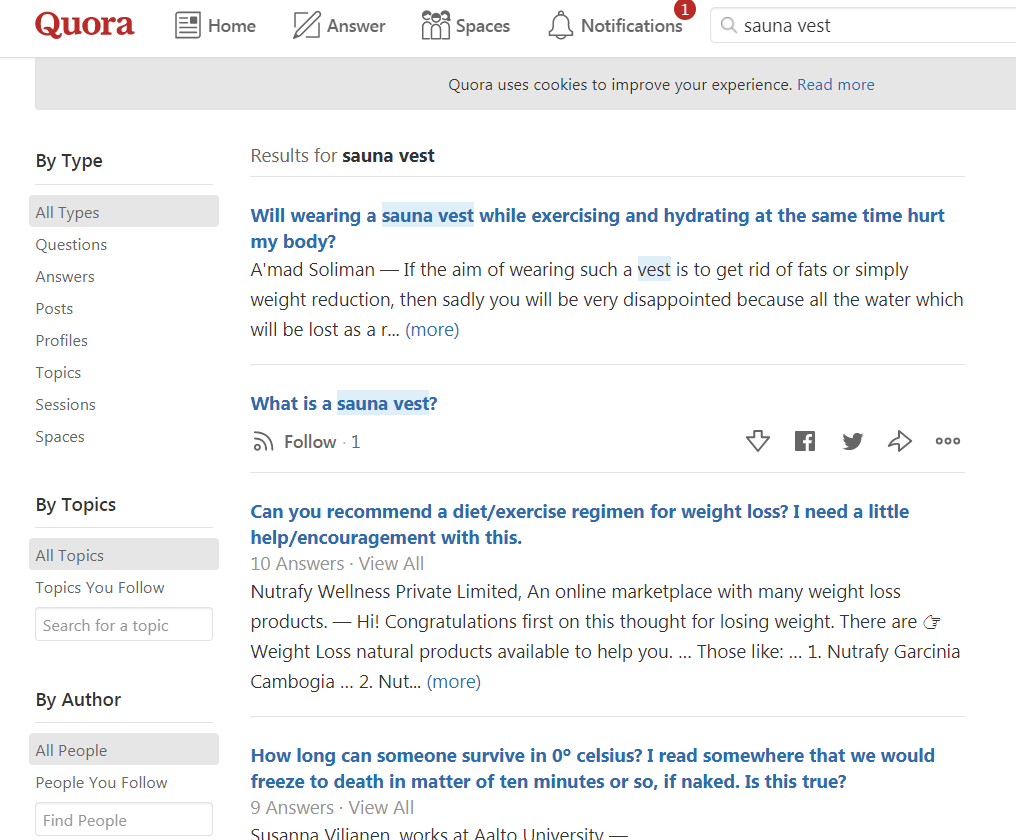 Conclusion
Regardless of the tool we use or the methods we employ, the most important thing is that we are able to come up with content ideas so that we can spread our message on the net. No matter the channel.
To sum up, here are 5 unlikely tools for finding content ideas:
Once the content idea has been found, the content created and ready to be published, it must now be published on the right network because let's not forget:
"Not all networks are equal, and some perform better than others."
– Munsamba